ABOUT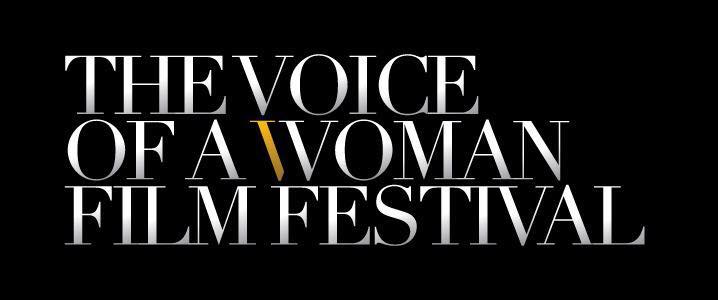 THE VOICE OF A WOMAN | FILM FESTIVAL
THE VOICE OF A WOMAN | FILM FESTIVAL plays an important role in presenting the works of both established and emerging women in film - works rarely, if ever, seen in the mainstream.  An important aspect of our mission is to not only feature the aesthetic expressions, sensibilities and points-of-view of women artists, but to also give an authentic 'voice' to the stories and experiences of women and girls globally.
We believe that film has the power to influence and drive social change, as a platform for a diversity of voices, bringing awareness to international social justice, civil and human rights concerns, presenting original voices; information sharing; stimulating new ideas with a commitment to 'pay it forward' to the next generation, providing an opportunity for discourse and cultural shift.
From features to short films THE VOICE OF A WOMAN works with partners to bring programming created by women to a wider audience.  THE VOICE OF A WOMAN distinguishes itself in the content space by providing access to both established and emerging talent.
THE VOICE OF A WOMAN | TALKS
THE VOICE OF A WOMAN | TALKS (VOW TALKS) are a series of 'in-conversations' and Q&A's with writers, directors and talent in front of a live audience. VOW | TALKS plays an integral role, as the festival 'spine' and as part of our traveling series throughout the year.
Kim Longinotto - Director
VOW TALKS In Conversation with Kim Longinotto - 2015
Naomie Harris - Actress
VOW TALKS In Conversation with Naomie Harris - 2015

Deeyah Khan - Director
VOW TALKS In Conversation with Deeyah Khan - 2015
Sylvia Syms OBE - Actress
VOW TALKS In Conversation with Sylvia Syms OBE - 2015
Esther Anderson - Actress + Director
VOW TALKS In Conversation with Esther Anderson - 2015
Kate Blewitt - Director
VOW TALKS with Kate Blewitt - 2015
Dr. Scilla Elworthy - Writer
VOW TALKS with Dr. Scilla Elworthy - 2014
Thandie Newton - Actress
VOW TALKS In Conversation with Thandie Newton - 2013

Germaine Greer - Author
VOW TALKS - In Conversation with Dr. Germain Greer - 2013
Gillian Tett - Author & Former Editor of the US Financial Times
VOW TALKS Panel Discussion Led by Gillian Tett - 2012

Karen Blackett - CEO MediaCom
VOW TALKS - Miss Representation - Women in Media Panel Discussion - 2013
Jane Martinson - The Guardian, Women's Editor
VOW TALKS - Miss Representation - Women in Media Panel Discussion - 2013

Gillian Joseph - Sky News Presenter
VOW TALKS - Miss Representation - Women in Media Panel Discussion - 2013

Natasha Pearlman - Deputy Editor, Elle Magazine
VOW TALKS - Miss Representation - Women in Media Panel Discussion - 2013

Helen Lewis - Managing Editor of the New Statesman
VOW TALKS - Women in Media Panel Discussion Led by Gillian Tett - 2013

Dr. Scilla Elworthy - Founder of Peace Direct
VOW TALKS - "The Status of Women Globally" - 2012

Maggie Baxter OBE - Humanitarian
VOW TALKS - Panel Discussion Led by Gillian Tett - 2013

Zoe Wanamaker CBE - Actress
VOW TALKS with Zoe Wanamaker - 2012

Nicola Benedetti - Violinist
VOW TALKS with Nicola Benedetti - 2012

Gerry Lejeune OBE - Founder of Women's Aid
VOW TALKS - "Domestic Violence" - 2011

Dr. Nadja Al-Ali - Scholar
VOW TALKS - "Women's Art Activism" - 2011

Dr. Scilla Elworthy - Founder of Peace Direct
VOW TALKS - "The Status of Women Globally" - 2011
THE VOICE OF A WOMAN | EXHIBITS

2011 - Foundation Rwanda - "Intended Consequences" - Rape as a Weapon of War
| Getty Images | Associated Press | Foreign Press Association | Amnesty International
THE VOICE OF A WOMAN | Photographic Exhibit
2011 - Tara Todras Whitehall - Photojournalist, Associated Press, New York
THE VOICE OF A WOMAN | Photographic Exhibit 
2011 - Samar Hazboun - International Photojournalist
THE VOICE OF A WOMAN | Photographic Exhibit
For more information please email: contact@thevoiceofawoman.com
Founder: Maureen A. Bryan