ABOUT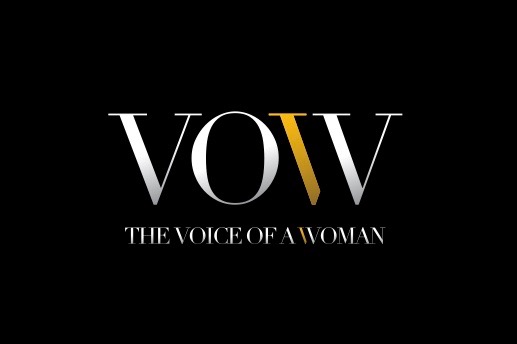 THE VOICE OF A WOMAN | VOW | FESTIVAL
THE VOICE OF A WOMAN is a non-profit organisation, first founded in 2009, that has for close to a decade played an important role in presenting the works of women filmmakers, artists and creative leaders to public audiences internationally.
Each year THE VOICE OF A WOMAN FESTIVAL presents a bold and innovative program featuring and acknowledging the works of creative women globally.  THE VOICE OF A WOMAN FESTIVAL & TALKS (VOW) is featured each year in New York and London, as well as its international traveling series to various cities internationally, providing a platform for creative leaders to share their works and their perspectives on our world - from a woman's point of view. THE VOICE OF A WOMAN uses the power of film and the arts as a window in to the authentic 'voices'​ - experiences, points of view and expressions - of women globally.
VOW | AWARDS 
THE VOICE OF A WOMAN AWARDS were first presented in 2012 at The National Portrait Gallery in London.  To date THE VOICE OF A WOMAN AWARDS have been presented in the US, UK and FRANCE with among its recipients: Shirin Neshat (Artist), Grace Jones (Actor), Kim Longinotto (Director), Deeyah Khan (Director), Thandie Newton (Actor), Sylvia Syms OBE (Actor), Zoe Wanamaker CBE (Actor), Sarah Gavron (Director), Darnell Martin (Director), Alison Owen (Producer), Dr. Scilla Elworthy (Peace Activist) and others.  Each year THE VOW AWARDS are presented to women for their works and social impact.
VOW | TALKS SERIES
THE VOICE OF A WOMAN TALKS | VOW TALKS is a series of live talk events, articles, film and audio conversations featuring some of the most visionary women in our world today, sharing their works and perspectives. THE VOICE OF A WOMAN TALKS, 0r VOW TALKS, plays an integral role, as part of our international traveling series.
Since 2009 some of the artists featured have been:
NINA MENKES, THANDIE NEWTON, NAOMIE HARRIS OBE, SHIRIN NESHAT, DEEYAH KHAN, DARNELL MARTIN, KIM LONGINOTTO, SARAH GAVRON,  GERMAINE GREER, SYLVIA SYMS OBE, ZOE WANNAMAKER CBE, DEEYAH KHAN, GRACE JONES, DR. SCILLA ELWORTHY and others.
VOW | YOUTH (YLSR) PROJECTS

Since 2009 VOW'S Youth Leadership & Social Responsibility Projects (YLSR Projects) have delivered mentoring and training, in to schools, universities and communities internationally.  Over the years VOW has partnered with UNICEF, UN WOMEN, Amnesty International and other NGO's using film as a tool to give 'voice' to the 'voiceless.'  We have worked with schools, universities and communities in South Africa, Tanzania, Uganda, Jamaica, UK and the US.
For more information please email: contact@thevoiceofawoman.com