ABOUT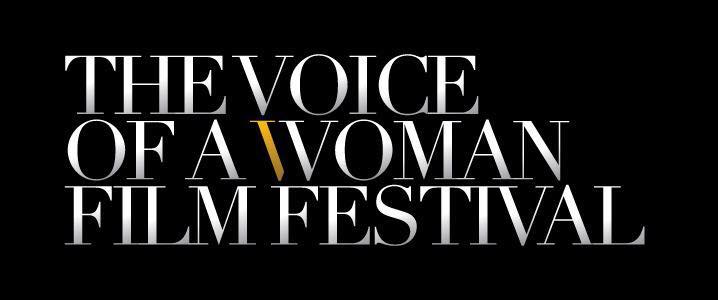 THE VOICE OF A WOMAN | VOW

THE VOICE OF A WOMAN (VOW) features the works of filmmakers, artists, communicators, creative disrupters, risk-takers and creative leaders from around the world.  Exploring creativity and expression from a woman's point of view.
Each year THE VOICE OF A WOMAN | FESTIVAL presents a bold and innovative program in London, New York and France, featuring the 'voice' of women globally. 
THE VOICE OF A WOMAN | PROJECTS

Since 2009, THE VOICE OF A WOMAN has curated film programs, art exhibitions, live concerts and talks, exploring not only the creative process of individual artists, but also exploring the narratives and themes in the works they create.
THE VOICE OF A WOMAN | TALKS
THE VOICE OF A WOMAN | TALKS (VOW TALKS) are a series of conversations and Q&A's with creative women.  VOW | TALKS plays an integral role, as our central activity and as part of our international traveling series throughout the year.  Among the women featured have been: THANDIE NEWTON, KIM LONGINOTTO, NAOMIE HARRIS OBE, SARAH GAVRON,  GERMAINE GREER, SYLVIA SYMS OBE, ZOE WANNAMAKER CBE, DEEYAH KHAN and others.
YOUTH LEADERSHIP & SOCIAL RESPONSIBILITY

We believe that the arts, media and communications have the power to influence and drive social and cultural change: as a platform for a diversity of voices, stimulating discourse; presenting original and often marginalized voices; as a forum for information-sharing;  and as a catalyst sparking innovative ideas for our collective future and then paying it forward to the next generation.
At the heart of THE VOICE OF A WOMAN are the Youth Leadership & Social Responsibility projects that we've delivered since 2009 to students in schools, universities and communities internationally. Within schools and universities, we screen films followed by after-film discussions to help students become better aware of the stories and experiences of women and girls globally and concerns related to our planet and collective futures, engaging students in after-film discussions about the themes and subjects raised in the films.  To date we have worked with New York University, Columbia University, The School for Social Research, The New School, London Film & Television School, Westminster University and a variety of high schools internationally.
In addition to film screenings and talks delivered to students in schools and universities we have delivered mentoring and production training programs in partnership with JWT Advertising, Women in Journalism and curated programs with the SheSays network of women in advertising and communications, women in leadership and professional women across a variety of industries.
Over the years we have partnered with UNWomen, Amnesty International, Women's Aid and other NGO's internationally to bring greater public awareness to the authentic stories and experiences of women globally.
EXHIBITIONS

THE VOICE OF A WOMAN | Photographic Exhibit
2011 - "Intended Consequences"
In Partnership with: Getty Images | Associated Press | Foreign Press Association |
Amnesty International, London UK
2011 - Tara Todras Whitehall - International Photojournalist
Associated Press, New York Times, NYC
THE VOICE OF A WOMAN | Photographic Exhibit

2011 - Samar Hazboun - International Photojournalist
THE VOICE OF A WOMAN | Photographic Exhibit, London UK
VOW FOUNDER & CEO
THE VOICE OF A WOMAN and its YOUTH LEADERSHIP PROJECTS were first created in 2009 by VOW Founder & CEO Maureen A. Bryan.  Maureen has been at the forefront of work to bring greater diversity to the creative: arts, film, media and communications industries.
For more information please email: contact@thevoiceofawoman.com