11:02 AM SUNDAY 28TH JAN – OCHO RIOS – "SUGAR" BY MICHELLE SERIEUX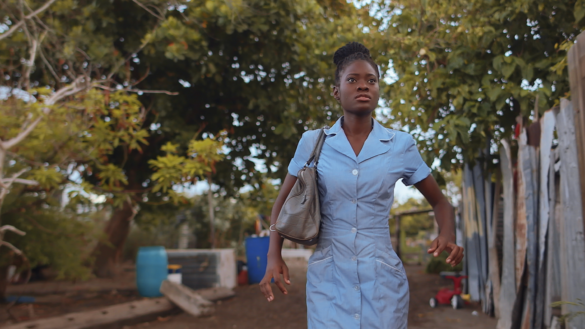 "SUGAR" – A young Jamaican girl works at a resort as the only breadwinner for her very large family, she faces a crisis of conscience, when a tourist couple seems to be the answer to her financial problems.
The film stars Shantol Jackson, who also stars in Idris Elba's "Yardie", written by Sharon Leach and directed by Michelle Serieux, produced by Michelle Serieux, Sarah Manley and Laurie Parker.
MICHELLE SERIEUX
Soleil Michelle Serieux, is a filmmaker and actress local to St Lucia and Jamaica, working in fiction, non-fiction and new media. Her work has been supported by the Sundance Institute, Tribeca Film Institute, Chicken and Egg Pictures, Women Make Movies, The Alter-Cine Foundation, Maine Media Workshops and a Trinidad and Tobago Film Festival documentary development workshop. She holds a MA in Film + Cinema Studies from Columbia University with Honours in New Media and a BA with First Class Honours in Media and Communication, Drama and Cultural Studies from the University of the West Indies.