THE VOICE OF A GIRL TALKS
THE VOICE OF A GIRL TALKS
Let's change the conversation for the next generation.
Film created by director Nanette Burstein
Each year THE VOICE OF A WOMAN delivers programs to girls in schools and universities.  To date we have delivered programs for girls in the UK, South Africa, Tanzania, Uganda and the United States, empowering girls to breakthrough the limitations of their self-expression, presenting inspiring role models upon whose shoulders they stand to look out at the futures that are possible for their own lives.
The video below shows Isabella Partridge, 17 years old, who was among 15 girls presenting THE VOICE OF A GIRL TALKS in 2013 in front of an audience of 300+ guests in London. With the support of a mentor girls first explore and research women in the world whose careers have inspired them. In most cases the challenge of speaking in-front of a large audience was a huge breakthrough in confidence for each of the young speakers as seen in the video below.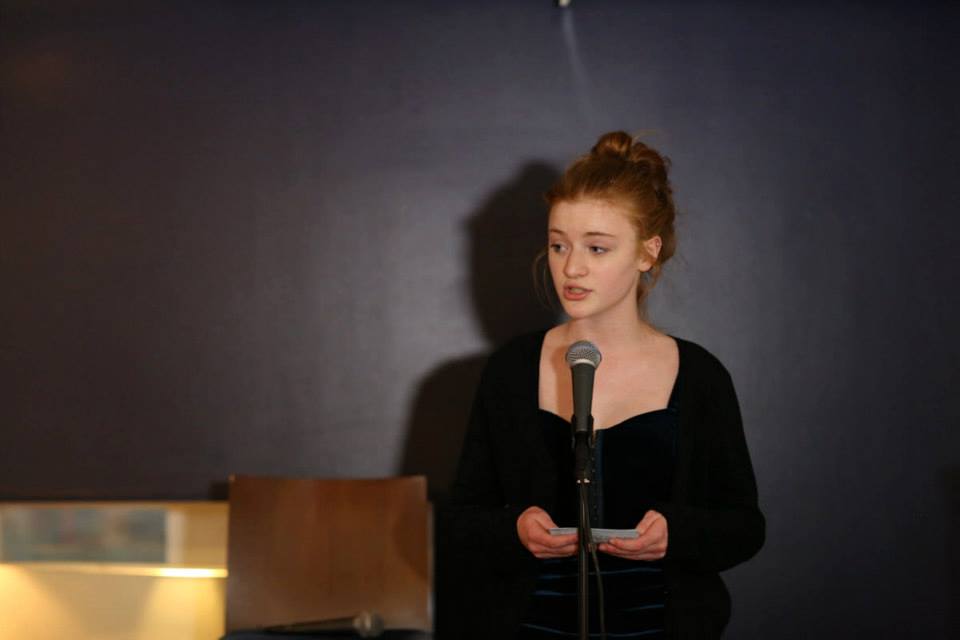 Below is a photo of  17 year old April Nwajiobi who also took to the stage after completing THE VOICE OF A GIRL TALKS program.  Inspired by two women Hafsat Abiola, a Nigerian human rights, civil rights and democracy activist and Baroness Brenda Hale Deputy President of the Supreme Court of the United Kingdom.