1:00PM – SUNDAY 28TH JAN – OCHO RIOS – LAURA FACEY "PADLIN SPIRIT"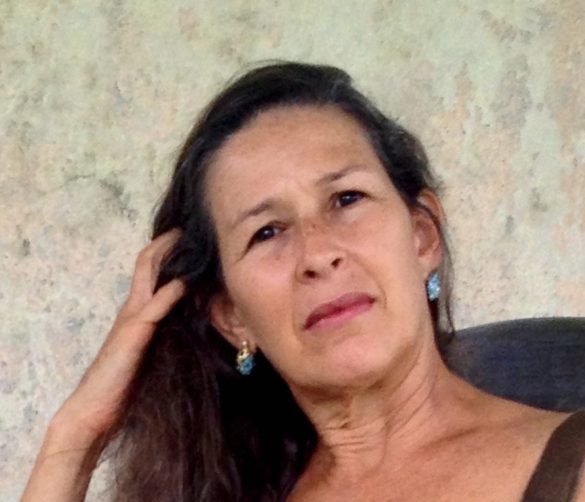 PADLIN SPIRIT 30 mins) featuring Laura Facey by Amanda Sans Pantling
Paddlin' Spirit is a short documentary film about the controversial jamaican artist Laura Facey, whose work explores the indescribable cruelty of slavery but also the resilient nature of the human being. Loved and hated in equal parts in her country of origin due to the the explicitness of her work, Laura Facey stands out for denouncing womens abuse past, present and future and for healing from her own traumatic experiences.
1:30PM   IN CONVERSATION WITH LAURA FACEY
Laura takes the strength, beauty and history of the land of her birth, Jamaica, combines this with her personal spiritual alchemy and translates it into story-telling creations in sculptor. She received her Diploma in Sculpture from the Jamaica School of Art in Kingston, Jamaica and further studied at West Surrey College of Art & Design, and Rhode Island School of Design, Providence, Rhode Island, She has received numerous Awards for her works: Award for Excellence in the Arts 2015; Order of Distinction, Commander Class, Government of Jamaica 2014; National Gallery of Jamaica's Aaron Matalon Award for mixed media installation; The Institute of Jamaica Silver Musgrave Medal for Sculpture, 2006.