DIRECTOR: SO YOUNG KIM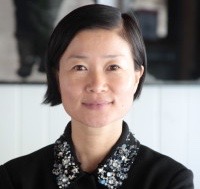 SO YONG KIM is an award-winning Korean-American independent filmmaker. She has made three feature films: In Between Days, Treeless Mountain and For Ellen.
In 2006 So received the Special Jury Prize at the Sundance Film Festival for her debut feature In Between Days. Loosely inspired by her own youth, the film was mostly improvised by its teenage cast members, whose awkward, raw romance and alienation from their surroundings were expressed through intimate digital photography.
After that she had Treeless Mountain premiere at the Toronto Film Festival in 2008 and theatrically released by Oscilloscope to excellent reviews. The film was later nominated for the John Cassavetes Award and Best Cinematography at the Independent Spirit Awards.
Kim's most recent feature film For Ellen, starring Paul Dano and Jon Heder, premiered at the Sundance and Berlin Film Festivals in 2012 and was subsequently released in theaters by Tribeca Films. IndieWire singled out Dano's work as his "best performance yet."
Most recently in 2014, So directed Spark and Light, a short film starring Riley Keough commissioned by fashion house Miu Miu as part of their ongoing series Women's Tales. Her most recent film Lovesong will be seen in theatres in 2017.