KAREN CUNNINGHAM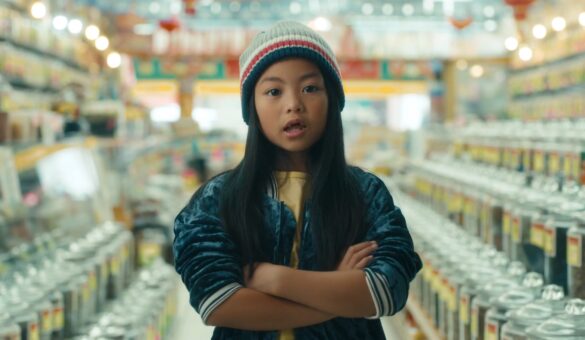 KAREN CUNNINGHAM director of the Dream Gap Project, a multi-year global initiative to raise awareness around limiting factors that prevent girls from reaching their full potential.
Research has identified that starting at age five many girls are less likely than boys to view their own gender as smart and begin to lose confidence in their own competence. Cultural stereotypes, implicit biases and representation in media work together to further this issue. In the United States, this has been referenced as the "Dream Gap," but there are similar trends seen around the world.
Girls' belief in themselves is impacted by these limiting factors, so Barbie is dedicated to funding research, highlighting positive role models and rallying a community around supporting girls through The Dream Gap Project.
Barbie debuted this digital spot, that builds on the "You Can Be Anything" campaign and explains the Dream Gap. Created by BBDO San Francisco, this "Barbie Dream Gap" piece was directed by Karen Cunningham of Slim Pictures.
Credits
Client Barbie Agency BBDO San Francisco David Lubars, chief creative officer, worldwide; Matt Miller, chief creative officer, San Francisco; Adam Balogh, Jason Moussalli, associate creative directors; Louise Doherty, head of interactive production; Crystal Rix, chief strategy officer; Jessica Strode, group strategy director. Production Slim Pictures Karen Cunningham, director; Tom Weissferdt, Catherine Finkenstaedt, exec producers; Al Cooper, producer. Editorial Bread & Butter Andrea MacArthur, editor. Color Company 3 Sophie Borup, sr. colorist. VFX Jane Studios David Parker, creative director; Tim Bird, Flame artist; David Won, producer; Nancy Hwang, exec producer. Audio One Union Recording Joaby Deal, Matt Zipkin, sr. sound engineers; Vickie Sornsilp, exec producer. Music Amber Music Michelle Curran, exec producer; Mike Perri, music supervisor/producer.
Represented by Thomas Thomas Films: www.thomasthomasfilms.co.uk