DIRECTOR: DEE REES
Comments Off

on DIRECTOR: DEE REES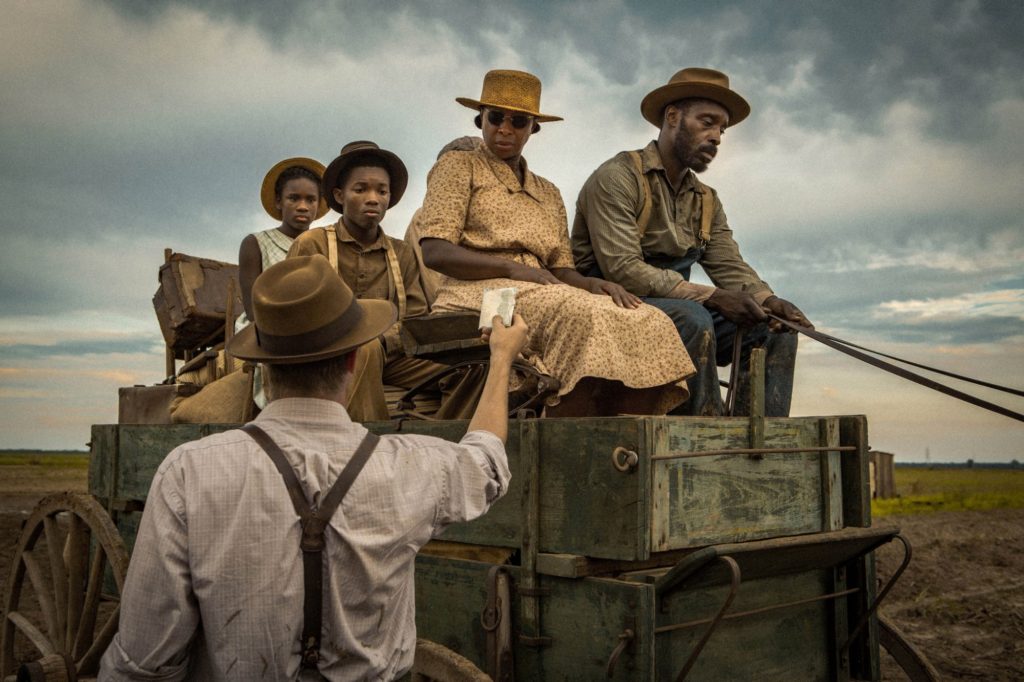 Dee Rees' historic drama "Mudbound," sold to Netflix for an eye-popping $12.5 million.
"My ultimate dream was just to be an auteur," she said. "I had this thing where I only wanted to work on original material, no adaptations, and obviously that changed. I really wanted to have the resources and have the space and the time to tell stories that I've really cared about. I've kind of changed my approach, but I've gotten to do that, to tell stories that I really care about."
Female directors often face an uphill battle when attempting to launch their second feature film — an issue that's bolstered by both anecdotal evidence and hard numbers — and Rees similarly saw the time between "Pariah" and her second feature "Bessie" as crucial to the rest of her career. Rees, however, was unruffled by the challenge. For her, it was much more important to hold tight to her creative freedom while she still could and, in her own words, "still have the freedom to say no" to projects that were not right for her sensibilities.
"There's a lot of power in saying no to big things that you don't want to do in order to say yes to the kind of things that really inspire you," Rees said.
After "Pariah," Rees said she was approached for a number of other projects that were similarly in the coming-of-age vein, but she didn't want to be pigeon-holed into that genre forever. She was also on deck for at least one "big genre kinda thing" that she sheepishly confessed she backed away from before even taking the first meeting.
"My agent got this meeting with this big studio, and it was like the day before I was supposed to have the call, and I cancelled," she said. "When I thought about the film, it really felt like, it took us so long to get 'Pariah' going, it was such a labor of love. It was literally made with blood, sweat, and tears, so it felt like, 'Oh, if I do this movie next, it's a slap in the face to everybody who believed in me. This can't be the next thing.' Who knows if I would have gotten it, but I cancelled the meeting."
She added, "That kind of moment was important to me, because it felt like it's a choice: What kind of filmmaker are you going to be? Are you going to be an auteur? Are you going to do stuff that matters? Or are you going to do stuff just for money? Because it seems like once you start doing that, it's going to be hard to not do that."
The Queen Latifah-starring HBO biopic "Bessie" arrived four years after "Pariah," a lengthy period that Rees admits scared her. "It felt like that gap was really long," Rees said. "I started freaking out, like, 'My God, I don't want to be the one who's just made a movie.' Definitely, those years felt scary and lean."
True to form, Rees didn't give up (or sell out). Though she didn't make another film in that interim, she plugged away at a number of projects, including an HBO-produced Viola Davis-starring adaptation of "The Personal History of Rachel DuPree." That series didn't pan out, but did solidify her relationship with the cable giant. Relationships and connections reign supreme in Hollywood, and Rees is nothing if not dedicated to maintaining them with like-minded creators.
With each project, things have gotten just a touch easier for Rees, a big enough victory for any indie filmmaker bent on staying creatively independent, and one that feels particularly heartening to her. She's come a long way from canceling meetings. "Mudbound," already hailed as an awards contender, was actually brought to her, thanks to producer Cassian Elwes, who came to Rees with an offer already on the table.
"It wasn't like a meeting, it wasn't contingent [on anything]," Rees said. "It was Cassian saying, 'I want you to do this film if you want to do it.' That was the first time that happened. That felt like a step, to get the offer up front, for someone to want you without having to jump through hoops, doing the dog and pony show. Hopefully, it opens the door to me to keep being able to work that way."
Excerpts from Kate Erbland article for Indiewire - August 10,2017