KIM LONGINOTTO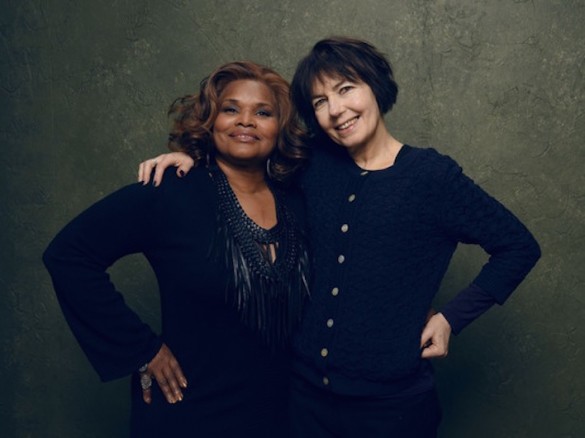 THE VOICE OF A WOMAN FILM FESTIVAL RETROSPECTIVE
ON THE WORKS OF KIM LONGINOTTO

KIM LONGINOTTO
Winner of the 2015 VOICE OF A WOMAN AWARD FOR DOCUMENTARY, Kim Longinotto is often described as one of Britain's pre-eminent documentary filmmakers.  All of Kim's films over her 30 year career, focus on the lives and experiences of women internationally.  She says that she empathizes with "the outsider, the people struggling.  If women have no rights, if they are completely powerless, then they're the ones that I want to make films about.  If men were being kicked around, then I'd focus on men."
SYNOPSIS OF DREAMCATCHER

Dreamcatcher follows its subject Brenda, pictured with Kim Longinotto above, on a personal mission to disrupt the cycle of neglect, violence, and exploitation endured by girls and women in inner-city Chicago - murder capital of the world. This brilliantly crafted documentary, follows Brenda performing intense interventions with those most vulnerable on Chicago's streets.  The most moving aspect of this gripping roller-coaster film is Brenda herself who uses unconditional love, non-judgmental support, practical help, whatever it takes to make a difference in the lives of others, and her most powerful weapon in her healing arsenal is the raw honesty she offers.  A must see film.