PERSEPOLIS by MARJANE SATRAPI
Comments Off

on PERSEPOLIS by MARJANE SATRAPI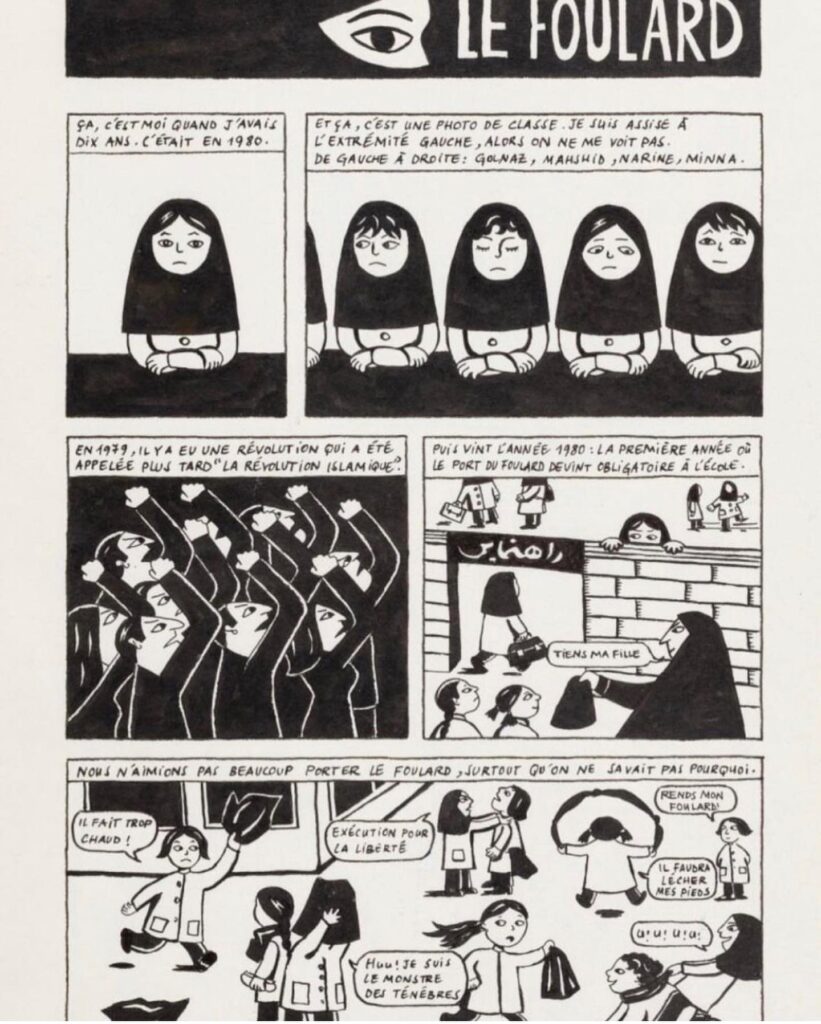 "Persepolis - Le Foulard"
Original Book Art - Page 1
Ink on paper
40.6 by 29.6cm
Executed circa 2000
Marjane Satrapi's critically acclaimed autobiographical graphic novel "Persepolis," which describe her childhood in Iran and her adolescence in Europe, was originally published in French in four parts from 2000–2003 and an English translation in two parts in 2003 and 2004, as Persepolis and Persepolis 2.
Support Iranian artists and those courageously speaking out against human rights violations.
Each page of the original artwork from Marjane Satrapi's book is on display at Sothebys in London and available for sale.